We hadn't seen much on our quick visit on August 22, so were eager to stop down for our usual late lunch today - and were happy to see the chick back in the nest as usual.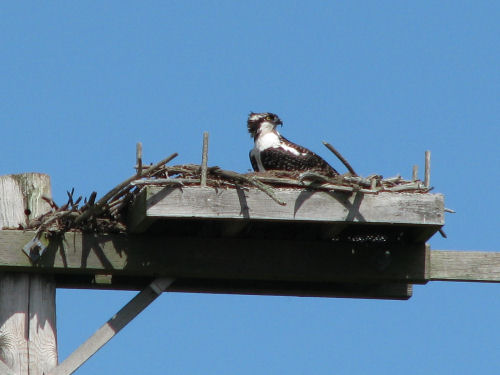 It did occur to me that I hadn't actually said where I'd see one of them perched on the 22nd, so while I was checking to see if anyone was there, I took a wider picture of the area. I did not see anyone there today, but when you click this larger you can see the short white tree I use as a landmark (with arrow), and a circle in the general area where the osprey was perched on our previous visit. There is a white spot under the circled area, but it's not an osprey - just a lighter area on the tree.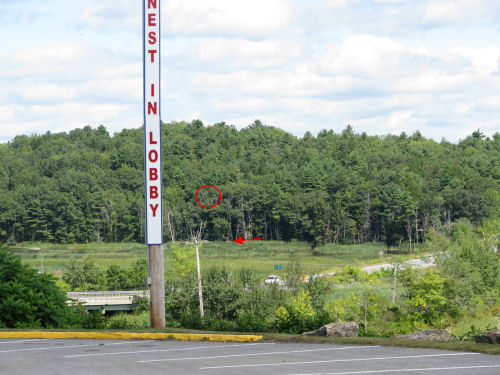 And even that's zoomed a bit - here's the whole view from a bit further back: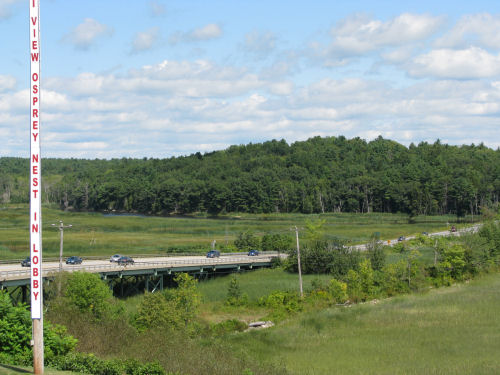 And Charlie is demonstrating where we stand to look at the eagle nest: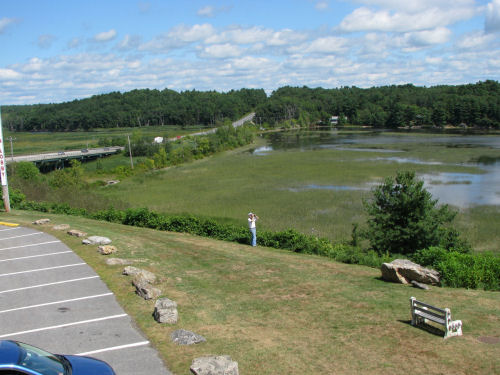 But the eagles weren't there. We did however discover where one of the fledglings was: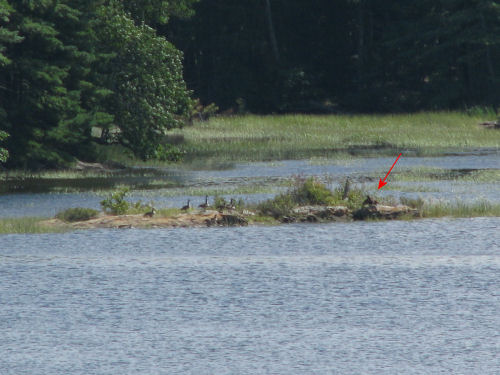 Looking at the fledgling's semi-mantled position, and the geese's intense interest, I'm thinking both sides were a bit surprised when they discovered they weren't alone on the little island! They did relax slightly after a minute or so.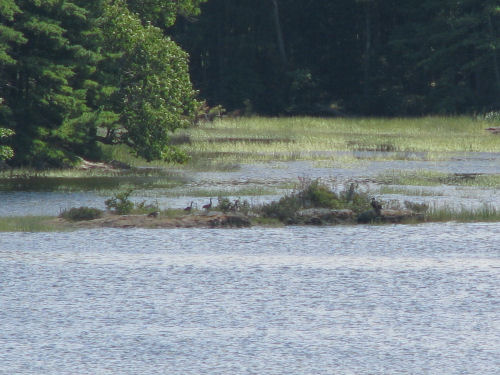 And ten minutes later, the geese had returned to their nap (while leaving a guard on duty, just in case), and the fledgling returned to his preening.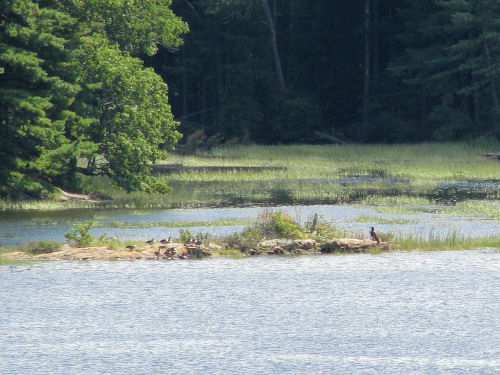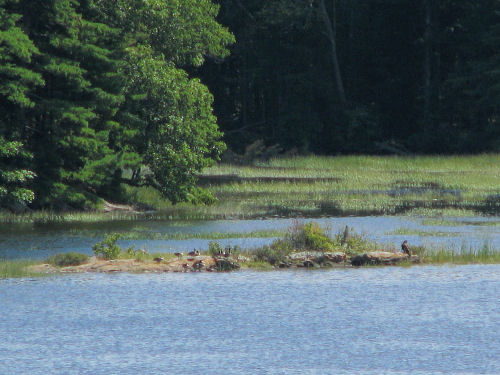 (I probably didn't need two pictures, but like the difference in full sun and in shadow.) And this is where the little island is, by the way: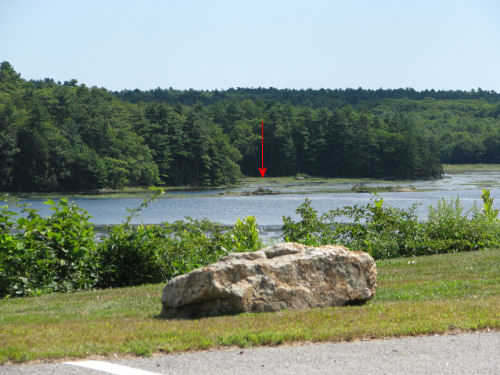 At that point we headed inside, stopping of course to check the monitor.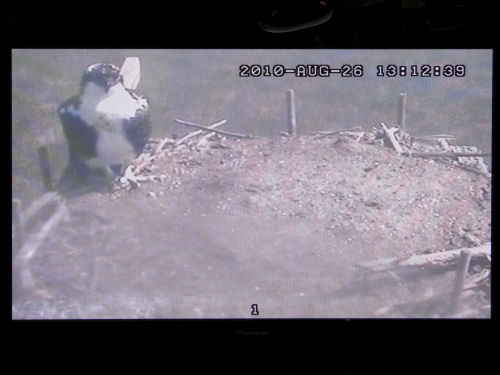 The Taste of Maine Restaurant is usually fairly busy, but we usually stop by after 1 pm - and usually get a table with a view of the nest. Today we were only partially lucky - we had a great lunch! But no view of the nest, though we had a nice view of the area.
The chick said goodbye as we left (well, she was sure saying something!)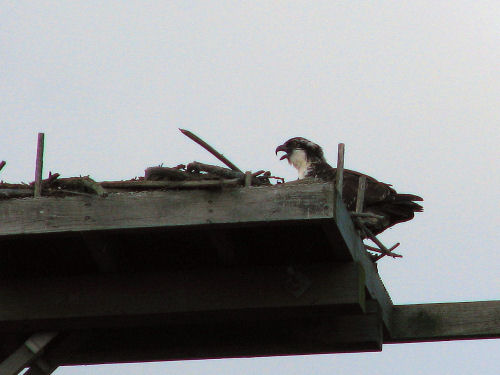 If you'd like to see additional pictures from this nest, and from the osprey and eagle nests "around the corner" on the Sasanoa River, you can use the link for my Local Wildlife Home Page at the top of the page to see an index to all the visits.