Fledge!
We stopped by the Taste of Maine this evening - and were immediately greeted by several of the staff people, who wanted to let us know that the no-longer-little one fledged this morning! She was apparently away from the nest for several hours (not unusual for a first flight) - and was back when we arrived around 7 pm.
Happily she was not content to rest on her laurels, or on the nest - so we got to see another brief flight!
Getting ready (all pictures click bigger) -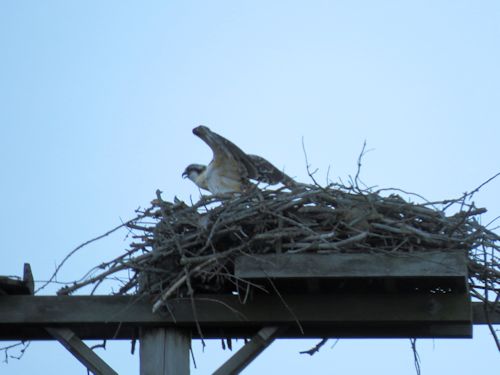 Off she goes -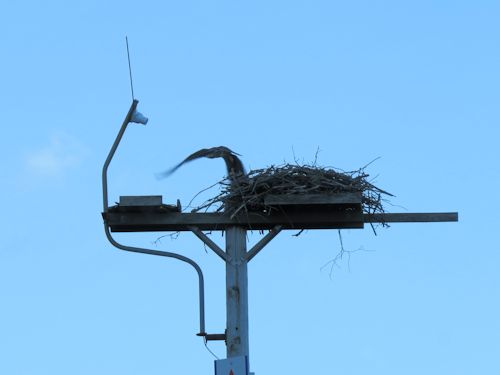 She did miss the nest on her first try at landing, but circled again, and carefully planned her second landing -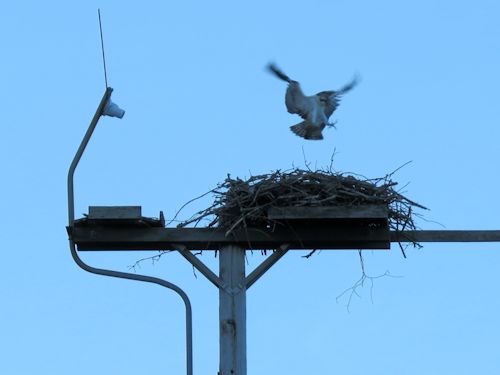 Happily settling in for the night -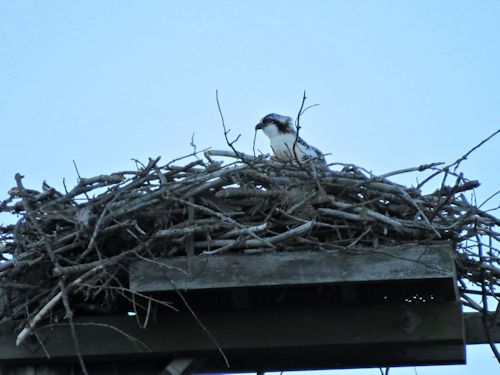 ~~~~~~~~~~~~~~~~~~~~
If you'd like to see additional pictures from this nest, and from the osprey nest "around the corner" on the Sasanoa River, you can use the link for my Local Wildlife Home Page at the top of the page to see an index to all the visits.