I stopped by the Taste of Maine fairly late, and didn't see any osprey - but the sunset was spectacular!
It was light enough (and my camera is good enough in low-light conditions) that I could and did do a fairly thorough job searching the trees across the street where they sometimes perch, but didn't see anyone.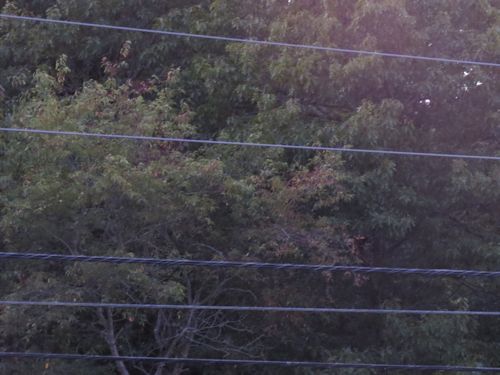 And no one was hiding in the nest.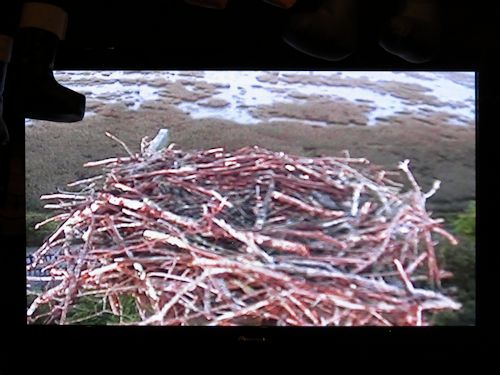 ~~~~~~~~~~~~~~~~~~~~
If you'd like to see additional pictures from this nest, and from the osprey nest "around the corner" on the Sasanoa River, you can use the link for my Local Wildlife Home Page at the top of the page to see an index to all the visits.