I stopped by the Taste of Maine on Wednesday, the 17th, and talked to a couple of the staff people. The one who works evenings hadn't seen anyone for a while, but asked another person as well, and he said he hadn't seen anyone for a couple of days - so maybe Sunday was the last visit.
I saw a seagull: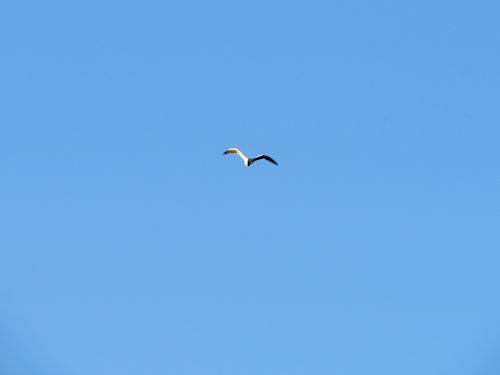 And some interesting clouds (which were even pinker than they appear here):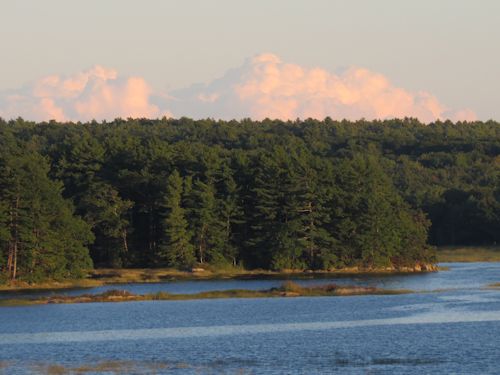 And....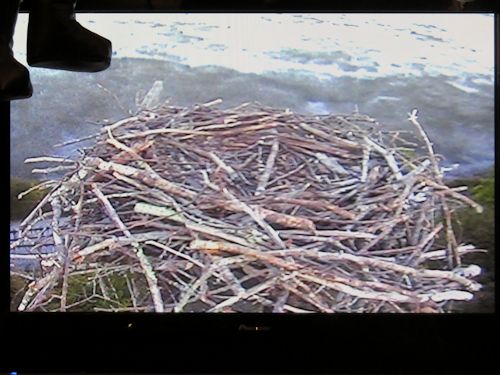 ~~~~~~~~~~~~~~~~~~~~
If you'd like to see additional pictures from this nest, and from the osprey nest "around the corner" on the Sasanoa River, you can use the link for my Local Wildlife Home Page at the top of the page to see an index to all the visits.