I stopped by the Taste of Maine this afternoon for a late lunch or early supper (the lobster roll was excellent, as always!) - and had time to chat with a number of staff members. General agreement is that the last observed visit to the nest was Sunday, September 14, at which point the youngster would have been 85 days old (so just over 12 weeks), and had been flying for just a month (having fledged on August 14).
As I looked out over the marsh, I saw a couple of small birds, and an occasional seagull - and was reminded how much it had changed - just a few weeks ago, there were birds everywhere!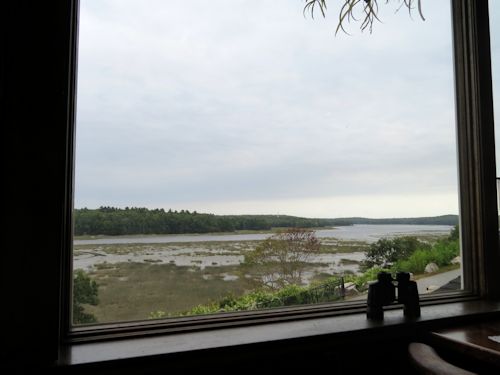 And I'll end with a different view of the empty nest: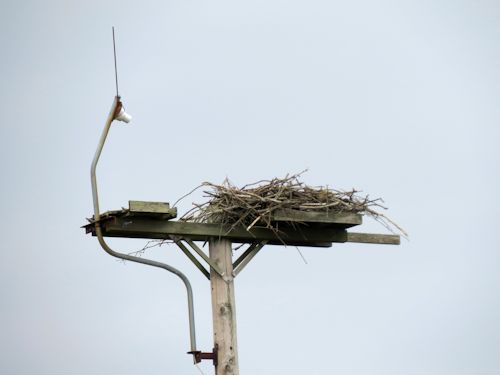 Safe travels, young one - I wish you happy adventures and lots of fish as you explore the world for the next few years before returning to New England to settle down.
And Mom and Dad - have a good vacation in the sunny south, and we look forward to seeing you in the spring!
~~~~~~~~~~~~~~~~~~~~
If you'd like to see additional pictures from this nest, and from the osprey nest "around the corner" on the Sasanoa River, you can use the link for my Local Wildlife Home Page at the top of the page to see an index to all the visits.