A quick visit to the Taste of Maine - the first egg was laid on April 24, so today is day 37. It usually takes 35-40 days for an osprey egg to hatch, and it's been my experience that the first egg often takes the longest, because many pairs don't start incubating constantly until the second or third egg is laid - so I wasn't really expecting to see a chick - and I didn't. It is hard to tell if there's a pip - the eggs have lots of dark spots! I tried to take a closeup of the monitor - but it mostly looks very grainy. I was pleased that Dad(?) gave us a look at the eggs - and it was a beautiful day to be out and about!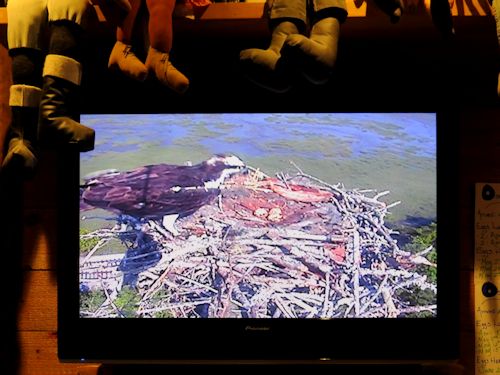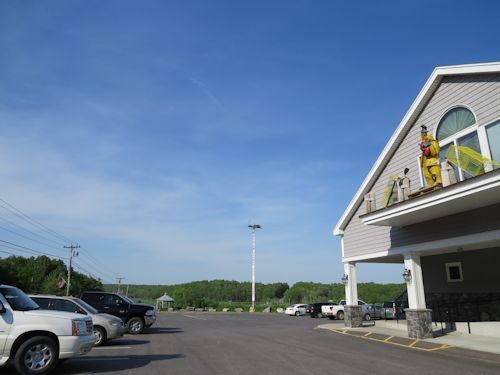 ~~~~~~~~~~~~~~~~~~~~
If you'd like to see additional pictures from this nest, and from the osprey nests "around the corner" on the Sasanoa River, you can use the link for my Local Wildlife Home Page at the top of the page to see an index to all the visits.