Since September 4, I've occasionally driven over the bridge to check the nests while I've been heading down to the Taste of Maine Restaurant to try to catch a few more looks at the chick there before she and Dad head south for the winter - and today the folks at the Taste of Maine all agreed that she'd probably set off on her great journey last Sunday - so I had a nice view of the empty nest there, and even the marsh that had been full of ducks and geese a couple of weeks ago was emptying out fast. And of course the osprey nest you can see from the bridge was empty.
But....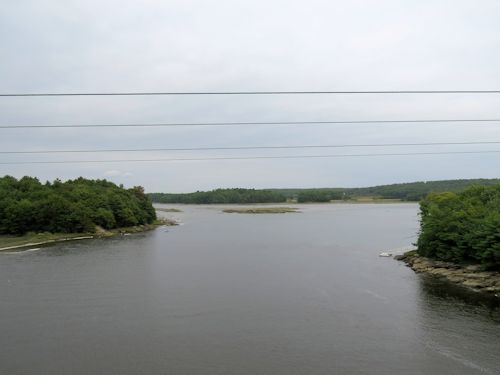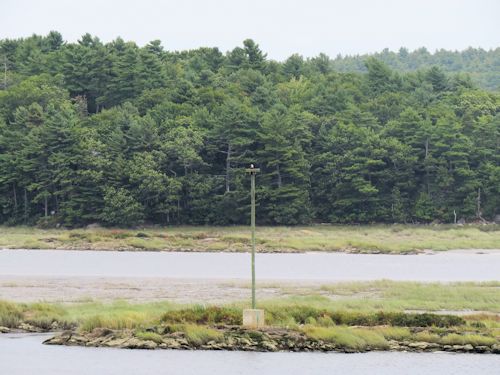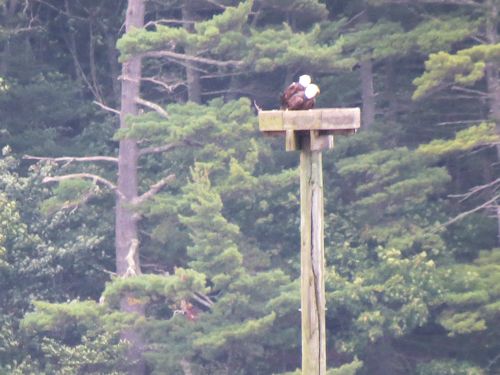 It was a bit of a gloomy day, so I couldn't get a well-focused picture at that distance - but this is the first time this fall that I've seen both eagles back at their nest. ☺
~~~~~~~~~~~~~~~~~~~~
If you'd like to see more pictures and commentary on this nest - or on the webcam nest at the Taste of Maine Restaurant - you can use the link at the top of the page to get to my Local Wildlife Home Page which has an index of the reports on our visits to the sites.