There is only one chick at nest at the Taste of Maine Restaurant this year - and he or she is now 23 days old - and big enough to peek over the edge of the nest! An adult was landing as I arrived - and it wasn't until later that I realized that the little one had popped up to say hello! All pictures click bigger, and you'll be able to see him/her better at full size.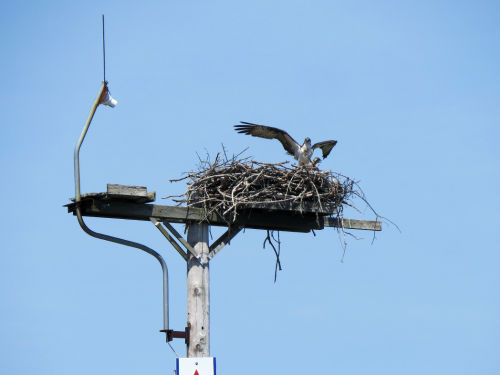 The three week old chick is still quite a bit smaller than the adults - but growing fast! Osprey chicks can go from egg to flight in about 8 weeks - really amazing!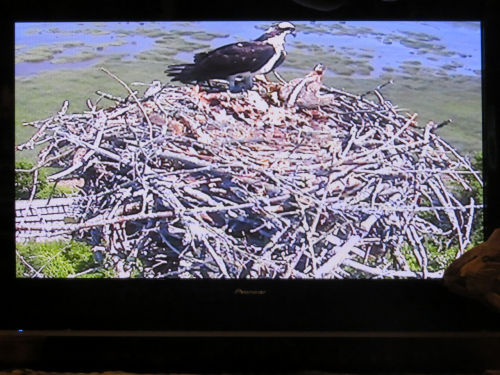 These are two of the pictures I got from upstairs at the Taste of Maine - with big thanks to the owner who let me sneak up to the function room to get some shots!
~~~~~~~~~~~~~~~~~~~~
If you'd like to see additional pictures from this nest, and from the osprey nests "around the corner" on the Sasanoa River, you can use the link for my Local Wildlife Home Page at the top of the page to see an index to all the visits.